How important is image optimization for SEO?
How did brands like Pinterest and Tinder increase their revenue by almost 50% with simple yet effective image optimization? And how important image optimization really is according to Google?
Google's indexing and ranking algorithm is constantly evolving and takes since its late 2018 update page speed, especially on mobile, more and more into account when ranking your website.
Speed Insights
In 2020, you are left with two choices, Be Fast or Be Last!
Cart abandonment, bounce rate, returning visitors rate drop — these are all logical consequences of poor speed and bad user experience.
The best way to check your overall site speed from Google's point of view is by running it through Google's PageSpeed Insights: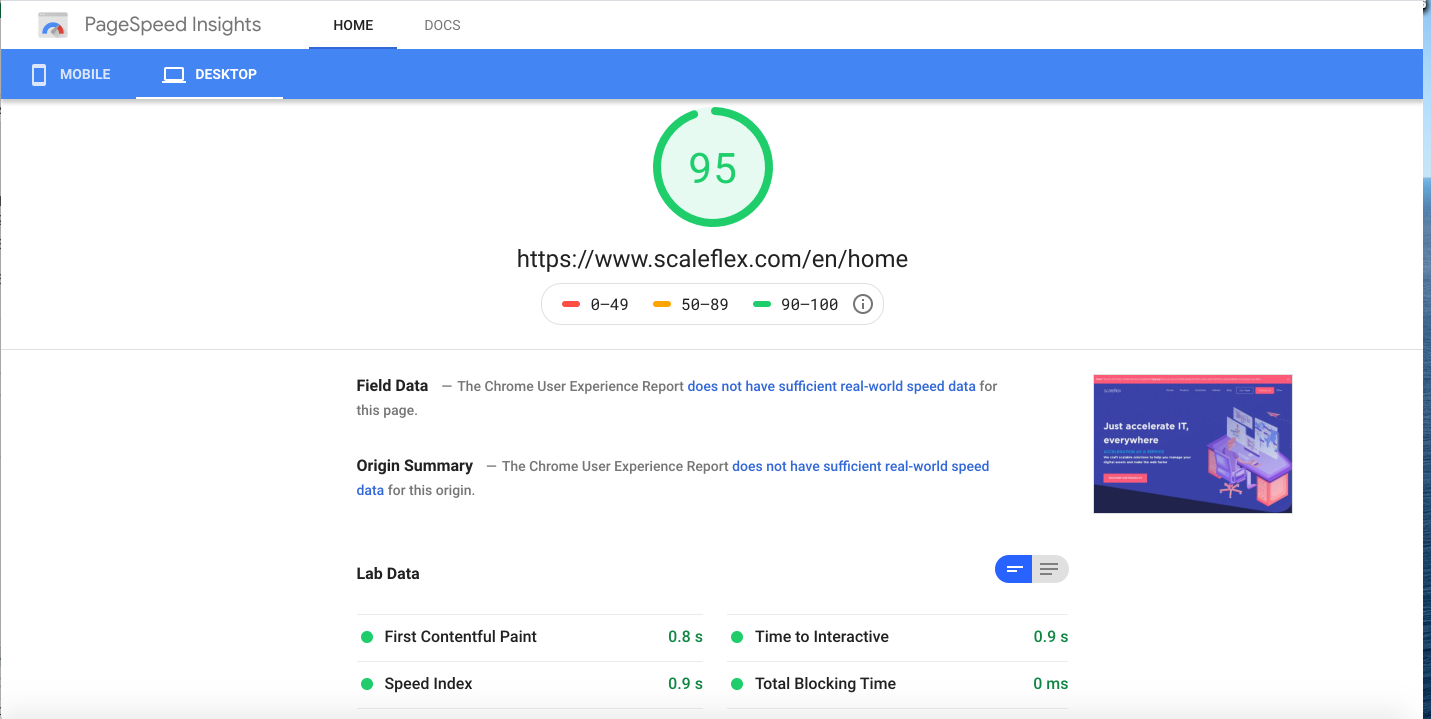 You will get separate results for mobile and web, as well as recommendations on how to fix them.
The speed score is based on the underlying engine from Google Lighthouse, which you can use as a Chrome extension to benchmark your websites (or your competitor one's 🤓).
If you wish to check out the SEO score for the entire website follow this link:
According to Google, page speed has the biggest impact on UX: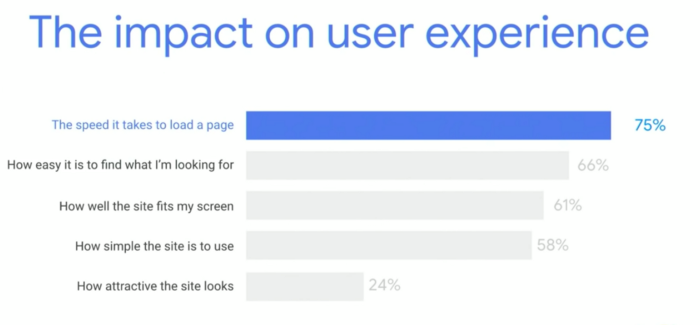 Note: these numbers are constantly changing, so don't 🔫 at us if you see a different stat somewhere else...
Performance is critical!
Investing in website speed can and will have a direct impact on your business' success. Bottom line is that websites that perform well are the ones that are profitable.
When Pinterest and Tinder improved their site loading speed, they experienced a drastic revenue increase in a short period of time.
Let's start with digging into the usual performance improvement recommendations and bring some new ones based on our year-long experience in improving the performance of images on the web.
Images may increase page loading by many seconds
Using Cloudimage's Website Performance Report, we have analyzed image performance on thousands of websites. In 83% of our tests (on a sample of 1000 randomly selected websites in the first 100.000 websites on alexa.com), slow images were the main reason for a bad (< 50) score on Google PageSpeed Insights.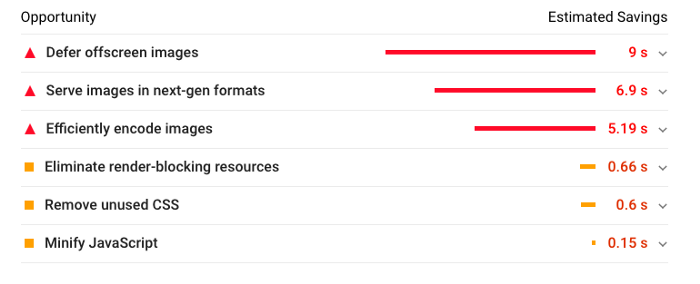 Check out our Website Performance Report to try it by yourself. We also offer a free 30-minute "Live Surgery" to go together over your website and identify improvement opportunities for accelerating your page loading times.
30-min free Live Sugery
The 2 main reasons why images slow down your website are:
Images are not resized to match the size of their containers
Images are not compressed with the latest image compression algorithm optimized for the web
Too many images are loaded simultaneously, thus increasing the overall page loading time
Make sure to check out our blog post with the 12-point checklist for boosting your images.
Image recognition and new image search features
Search engines started using AI-based image recognition to index and rank your images on their Image Search pages (Bing, Google). This is especially important for e-commerce, where buyers are shifting from searching for articles via keywords vs searching for articles by images.
Few more things to take into account when putting product images online in your e-shop:
add product schema markups including carefully chosen images
add product markup page where schema "product" labels include price, availability, and reviews right within Image Search, etc.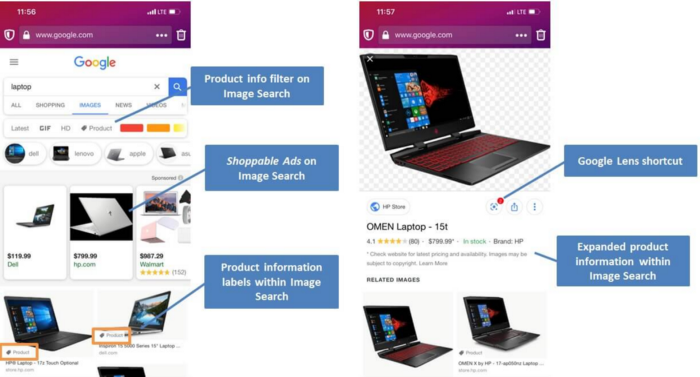 The below study from our friends at MOZ shows that Google Images amounts for almost 27% of all product searches.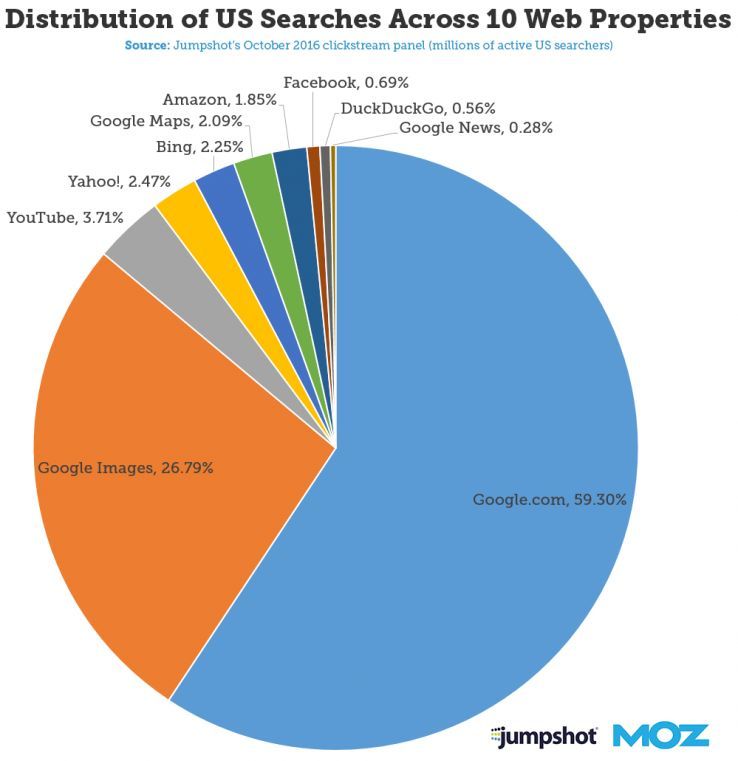 We will leave you up with the quote from a famous SEO magazine Search Engine Journal:
"With Google's reverse image search capabilities, Google Lens, and newer AI and machine learning products like Vision AI, it is clear that Google is making strides at understanding what's within images, both in terms of objects and text, and it would make sense for images to play a larger role for SEO shortly."
Make sure to subscribe to our newsletter below for monthly updates, news and case studies sent straight to your inbox! Be the first to know!
---