The world of Digital Asset Management is changing rapidly. In just 5 years, we've seen the emergence of AI-powered content operations, automated content creation, publishing, and more.

In this article, we'll look at what we think are the 10 best DAM (Digital Asset Management) solutions in 2023.
What is Digital Asset Management, and why do we need it?
Digital Asset Management (DAM) is a solution that helps businesses organize and manage the content they create from start to end. It includes everything from managing files like images, videos, and audio files to cataloging them in a database. Through a DAM, you can find the right file quickly when you need it, improving the efficiency of your content operations - and avoid wasting time looking for what you need!

Still not convinced that you need a DAM? Here're 2 more reasons why you should use one in 2023!
Saves time and reduces stress: Organizing your media content makes it easier for team members to find what they need when they need it. This saves time and reduces stress by reducing wasted time searching for misplaced or lost files.
Empowers collaboration: DAM enables collaboration between team members working on different parts of a project at different times. By providing access to all the necessary media files from one central location, everyone can work more efficiently together and make changes as needed without needing multiple copies of every file on their computers or devices.
Our Digital Asset Management selections for 2023
If you've already decided that your company requires a DAM, how do you start choosing the best DAM for your company? There are several tools to investigate, and picking the ideal one will depend on a few essential variables such as the:
Nature of your company
Type of assets and data that your company works with
Ability to integrate them with other existing systems
Technical Support
Price
Here, we will list some of our best DAM selections for 2023:
1. Filerobot
Trusted by over 1,300 companies, Filerobot Digital Asset Management solution is an agnostic software. It is designed to be compatible with any application or operating system that helps your team store, process, share, and accelerate images, videos, and static content on any web page or mobile application worldwide. Enhanced with powerful AI and ML automation, it helps power up companies' productivity and efficiency.

Built by developers, Filerobot offers developers to take advantage of headless APIs to deploy custom front-end systems, which best fit their evolving business needs or integrate them directly into existing business systems. Furthermore, Scaleflex's Filerobot is one of the few DAMs with a MACH architecture in the market.
2. Bynder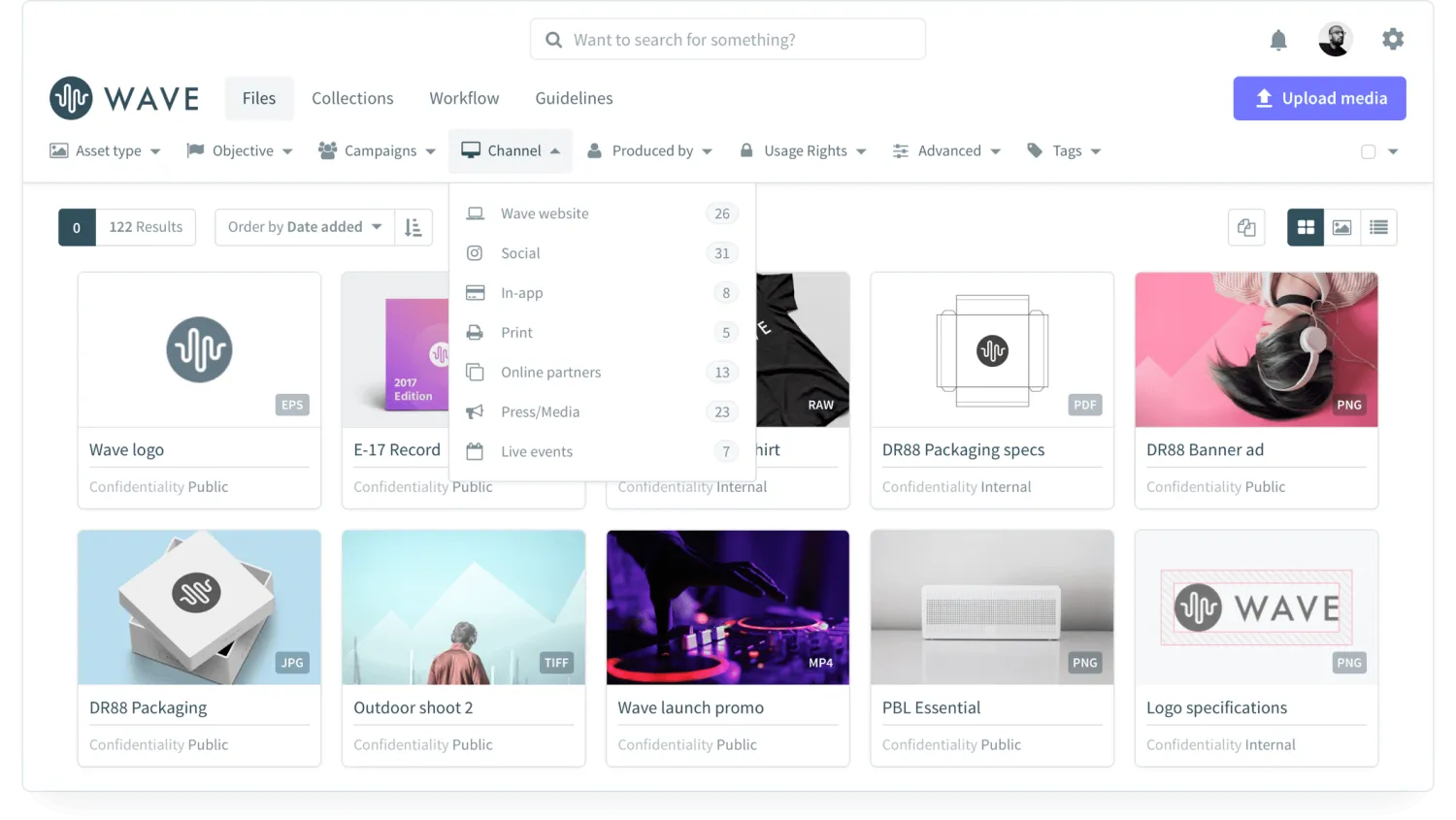 Bynder's DAM is made for the needs of mid-sized to large businesses. It has a user-friendly interface that helps simplify everyday content operations - such as searching for images, establishing copyrights, and sharing large files. With numerous integrations, businesses can easily connect Bynder with their pre-existing tech eco-system.
3. Cloudinary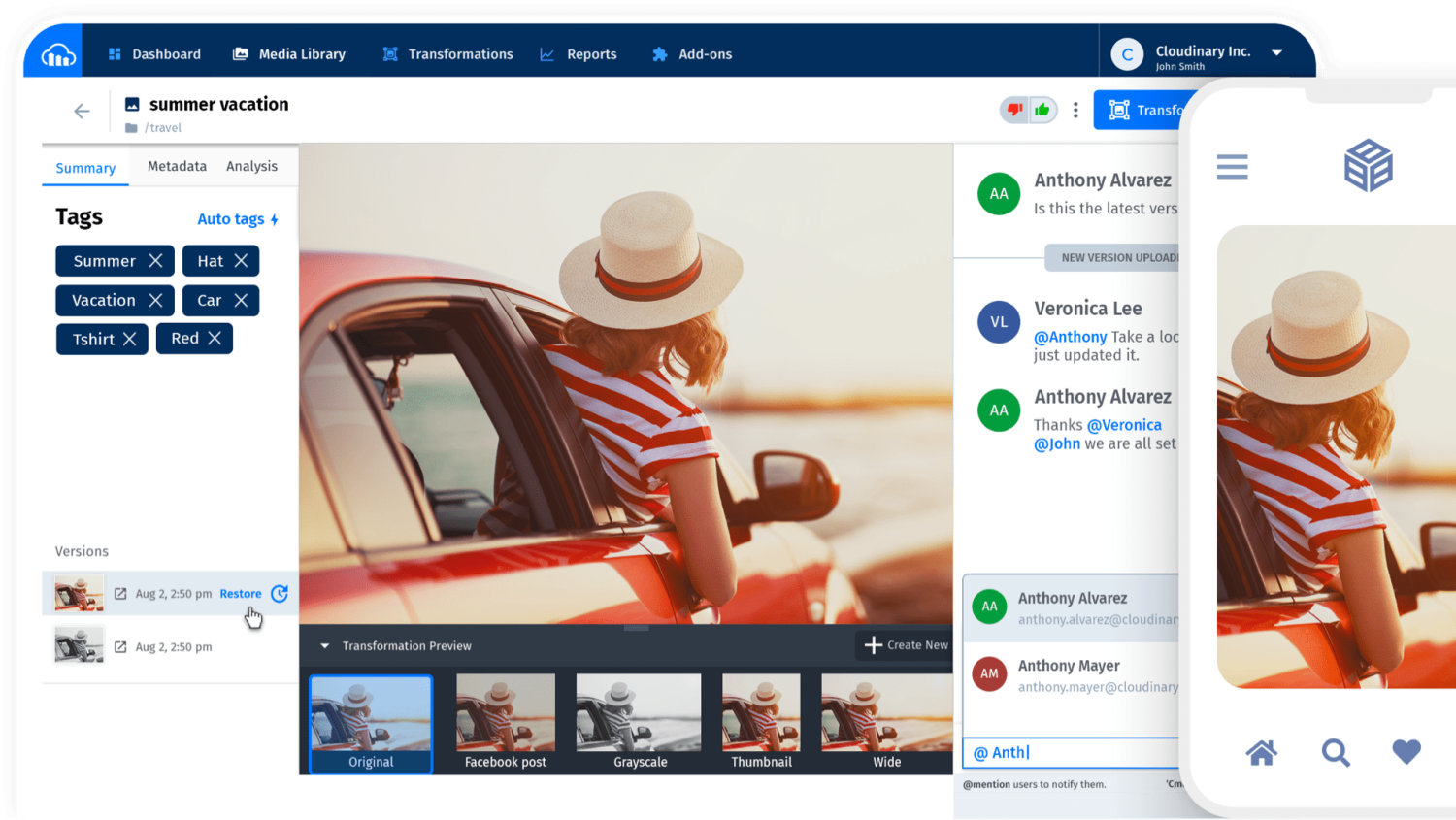 In contrast to most of the DAM software that targets large enterprises, Cloudinary offers options for single users, developers, and small businesses. It aims to be the bridge between the management of assets and their delivery. Like many other DAM solutions, it has an extensible API that supports fuss-free integrations.
4. Adobe Experience Manager Assets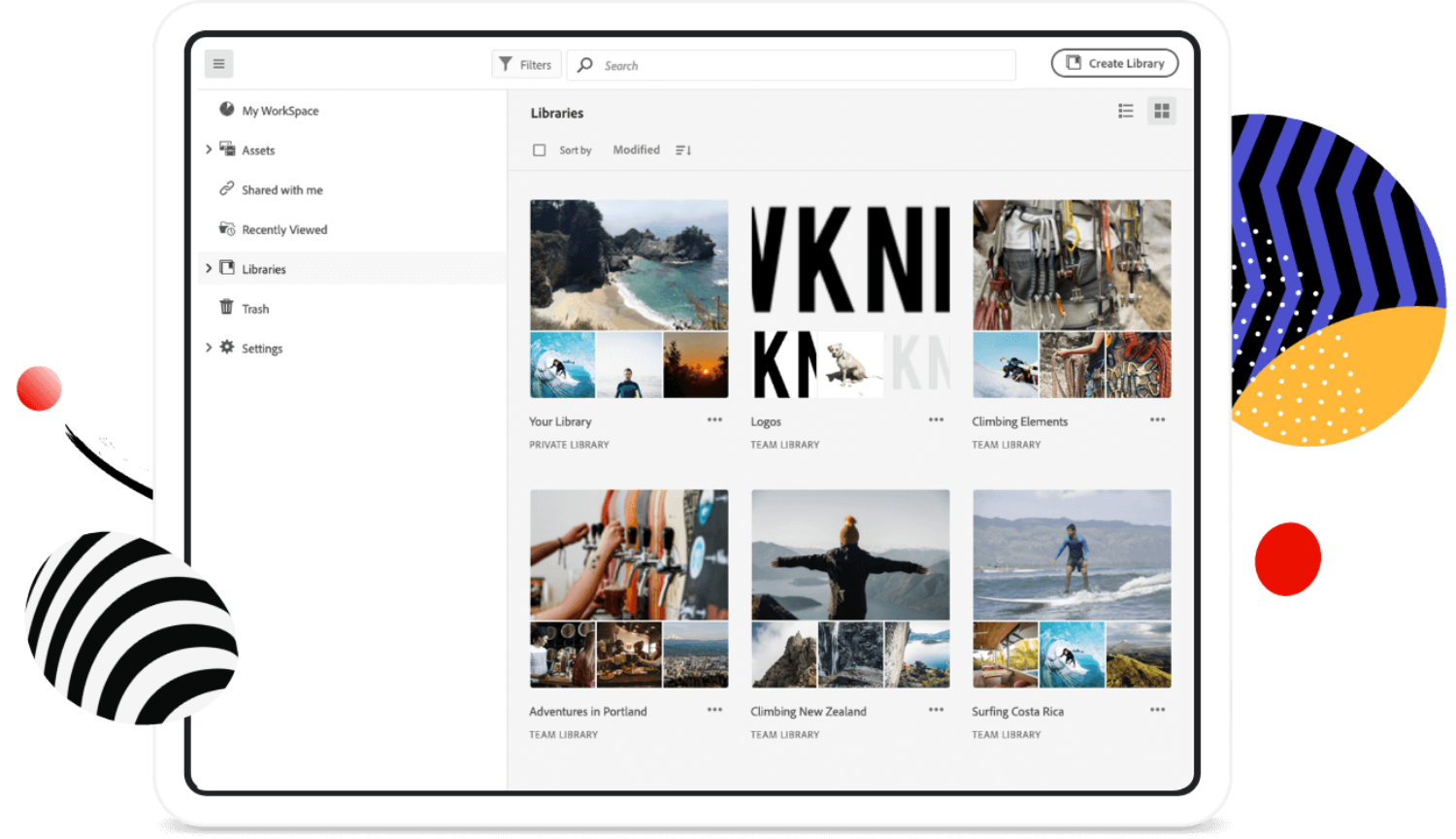 Adobe's DAM is called the Adobe Experience Manager Asset. It works to streamline collaborative processes that enable marketing and design teams to work together efficiently. Especially for companies who are already using Adobe Creative Cloud extensively, Adobe's DAM integrates perfectly.
5. Canto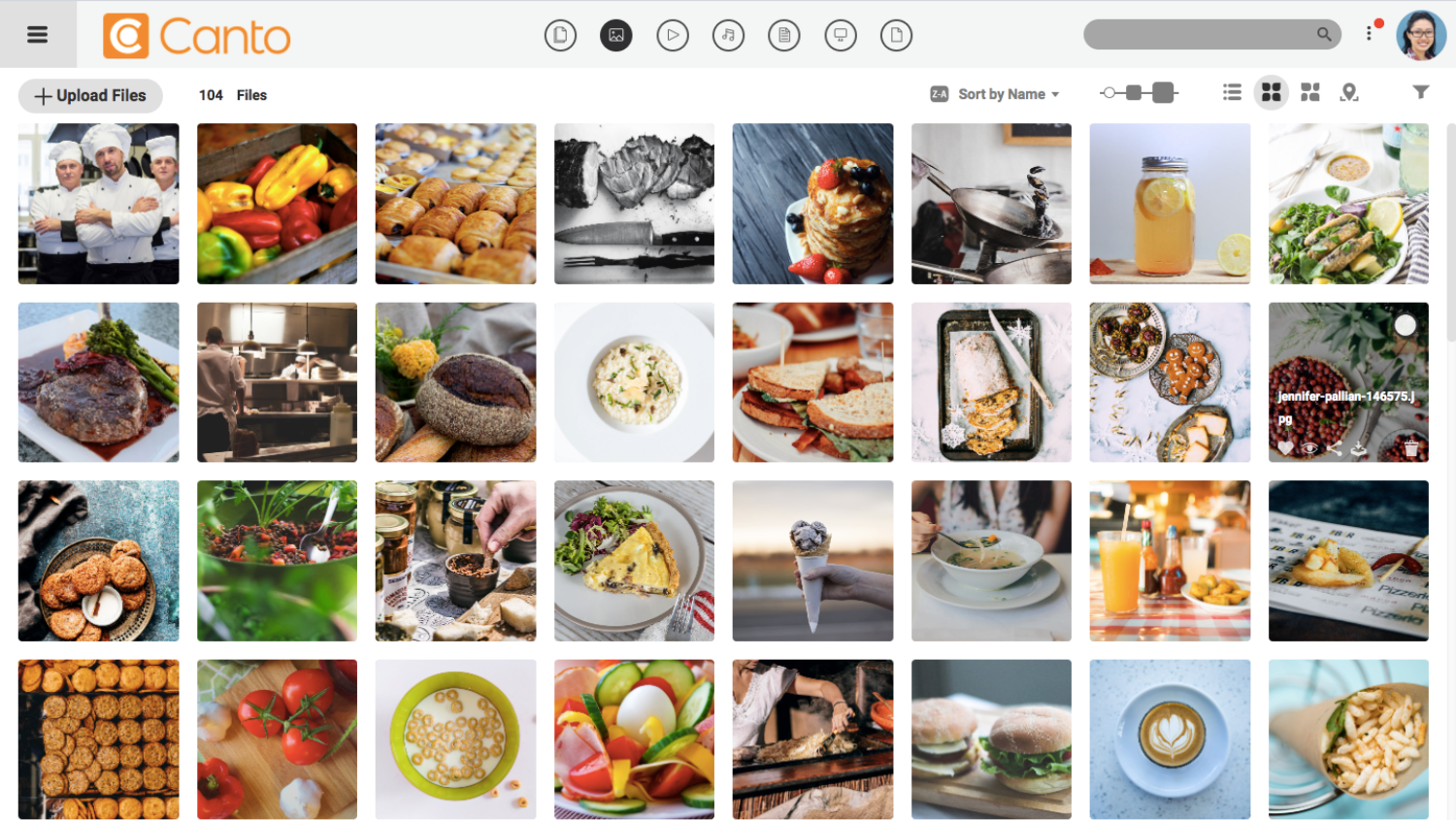 Canto's platform has a gallery-style interface to allow its users to preview visual content. Administrators can define user roles to restrict or allow access with predefined capabilities and permissions. This means that companies can be assured that their digital assets are kept safe from prying eyes.
6. Aprimo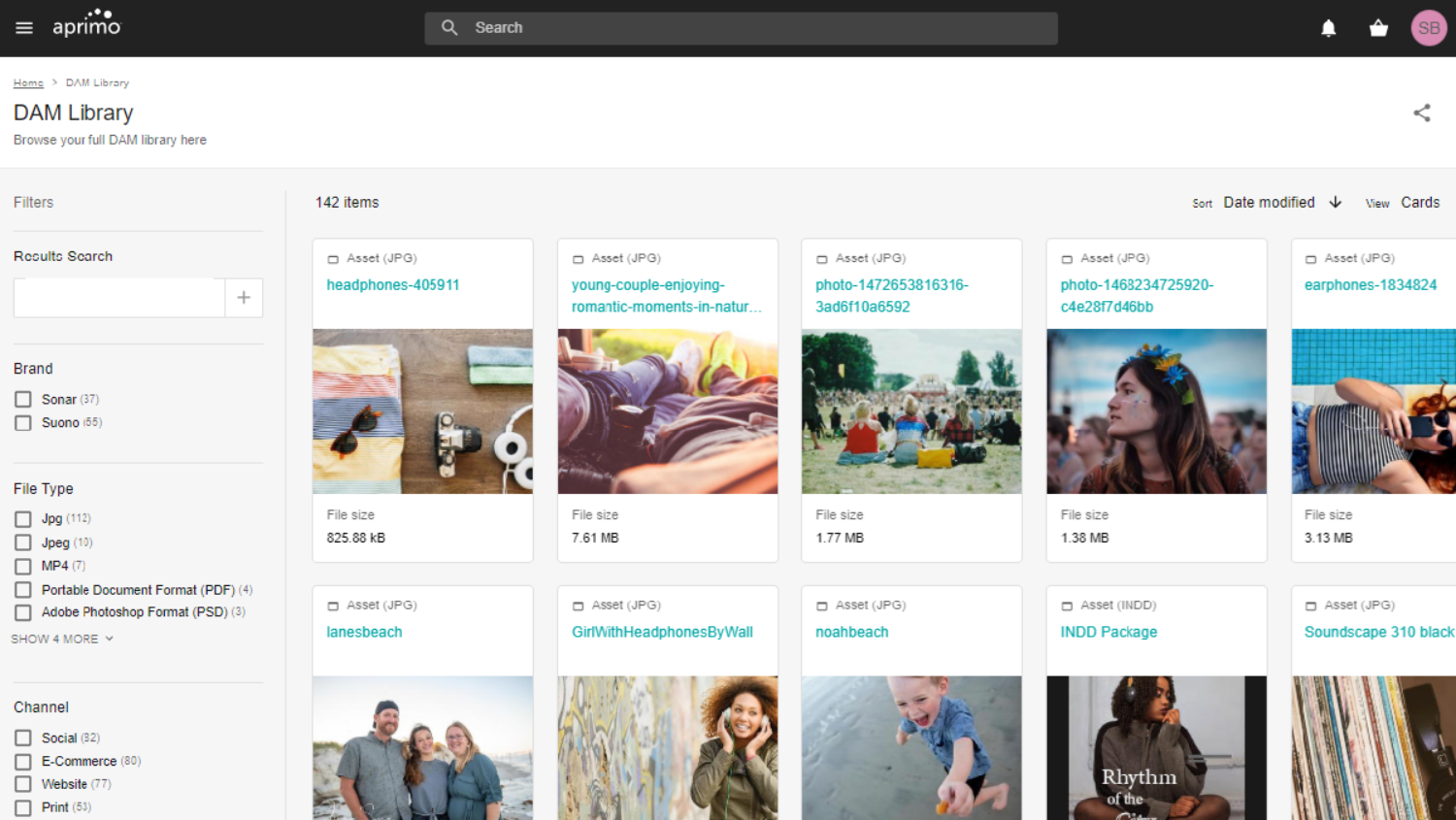 Aprimo's DAM serves as an asset repository that helps companies automate the delivery of content that has been approved and on-brand. It also includes tools to assist in content ideation and content planning. Like many DAMs in the market, Aprimo integrates well with other software programs such as CMS and PIM.
7. Widen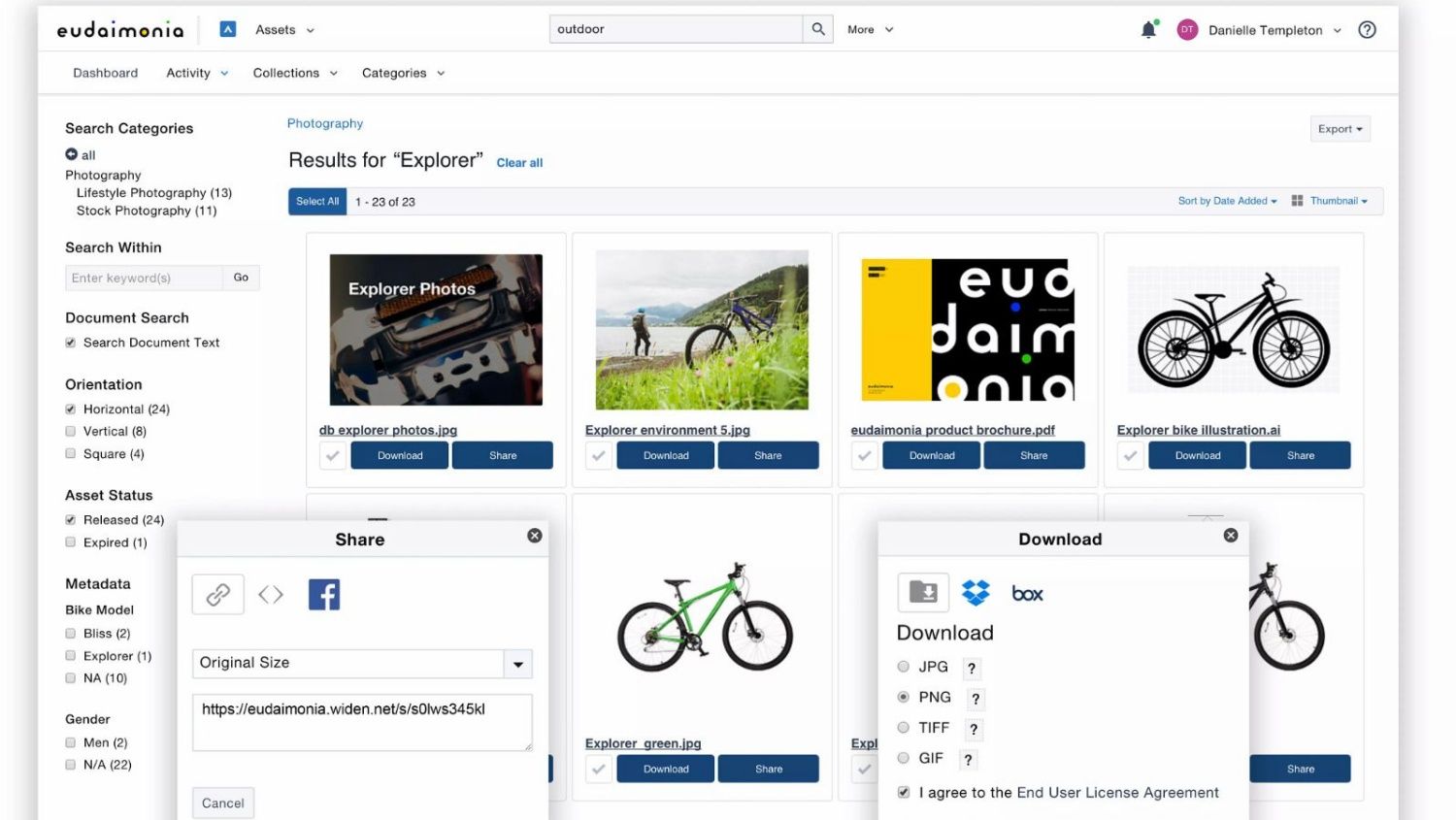 Widen has been acquired by Acquia, a digital experience platform, and its DAM specifically targets mid-tier to large businesses with over 1,000 employees. It has a combined DAM and PIM platform that has automated file conversion and enterprise governance control. The platform offers numerous brand management tools that help marketing teams ensure brand consistency across multiple channels.
8. MediaValet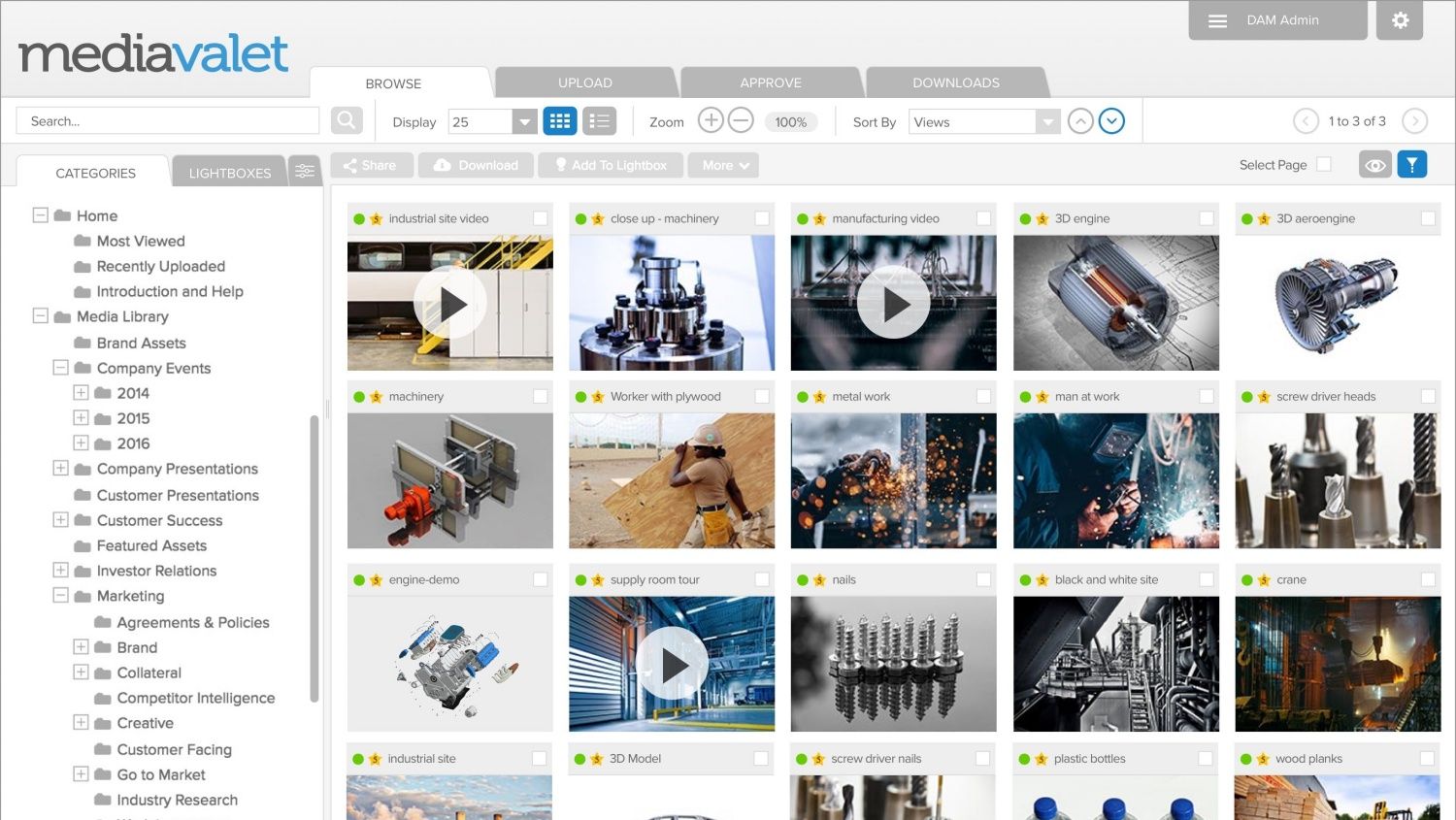 MediaValet's DAM is built for bigger businesses that need media asset management solutions. It has integrations with numerous software tools, which is essential for large companies with pre-existing tech tools. With MediaValet's DAM, companies can find approved assets faster with categories, keywords, and metadata.
9. Brandfolder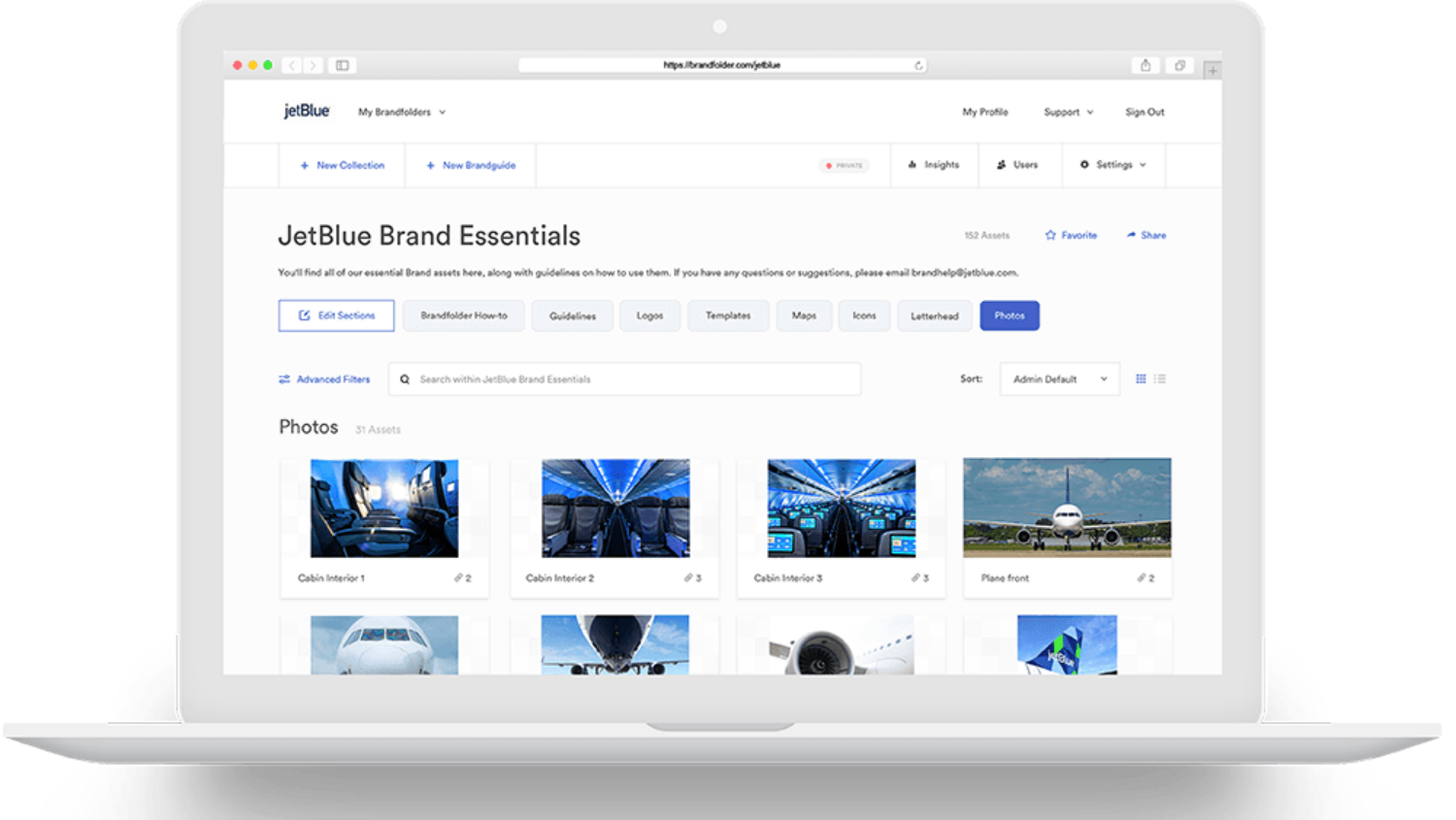 Brandfolder by Smartsheet is another DAM for enterprises that allows secure collaboration. Its cloud-based DAM focuses on helping creative and marketing professionals manage and distribute their digital assets and determine how they perform. It also features user-level permissions and privacy controls.
10. Woodwing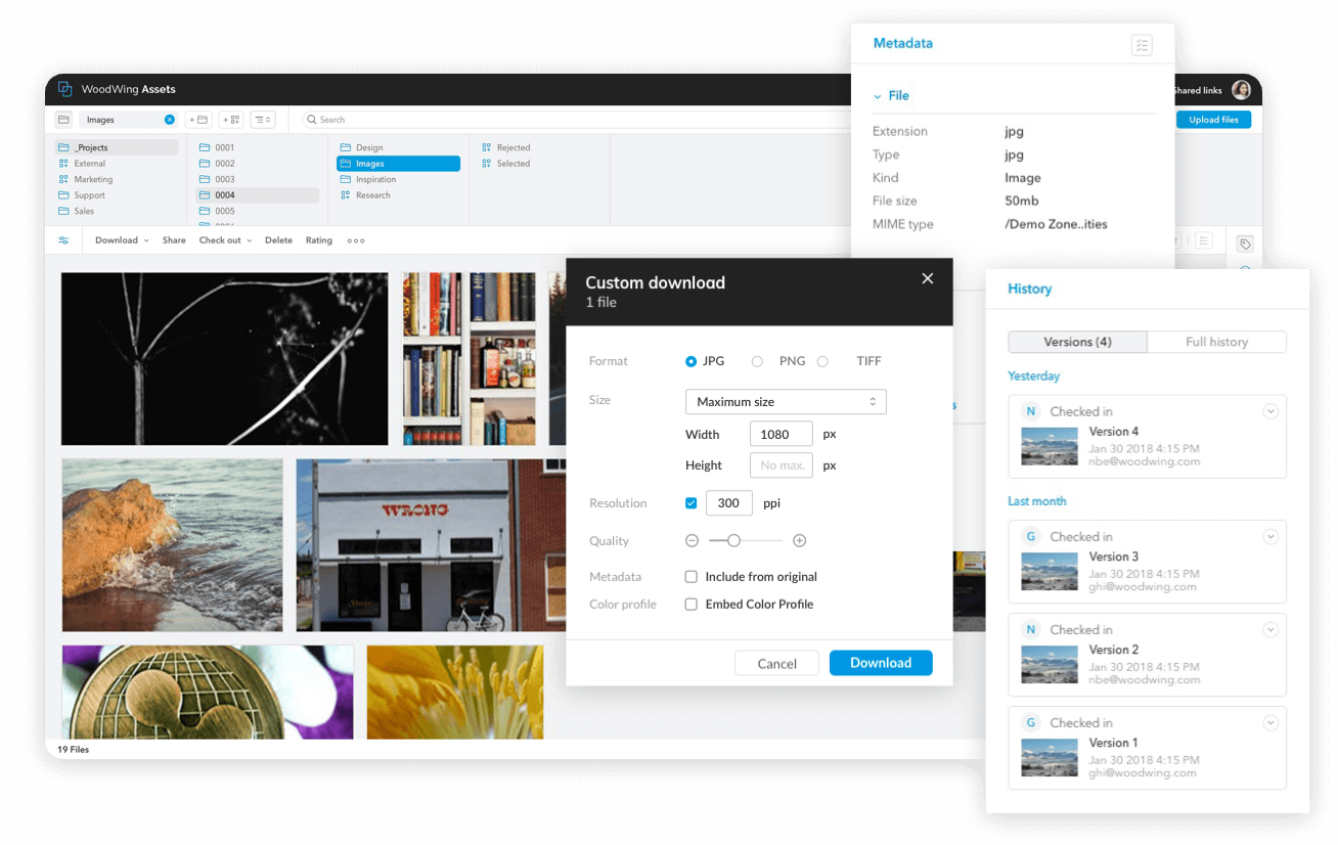 Another enterprise-grade DAM, Woodwing, includes tools for workflow management and publishing on top of DAM. It serves various industries, helping them manage storytelling and content creation processes. It integrates well with Adobe Creative Cloud and has automated versioning features to ensure that your revisions are always well-tracked and retrievable.
Conclusion
With these 10 top DAM providers, you might still need clarification as to which is the right provider for your company. The best way, still, is first to examine your business needs. We have a DAM whitepaper to help you with it. After that, compare providers by scheduling a demo or meeting with them. Some providers also provide a free trial to grant you a way to envision how a DAM might work as a central source of truth for your company's digital assets.

We hope this information helps you search for the best DAM for your specific company's needs in 2023.
---