10 Best Image CDNs In 2023
If you've landed here, you're probably looking for an image CDN provider. Not only that, you want to make sure you choose a good one, and most importantly, the right one. I have good news for you: you came to the right place!

In this article I'm going to guide you through the top 10 best image CDNs so you'll be able to choose yours.

Let's get started.
What is an image CDN?
For starters, let's quickly review what an image CDN is. An image CDN is described as a content delivery network that is equipped with a set of software enhancements that are specifically designed to optimize photos, videos, and other data in real-time. Its main objective is to improve the delivery of rich media.

Lucky for you, we have also written a blogpost about Content Delivery Networks, and you can go check it out here.

Now that we're all on the same page, let's see which are the best image CDNs in 2023.
Our image CDN selection for 2023
1. Cloudimage
The on-the-fly image optimization and image CDN solution, Cloudimage, is one of the most transparent and affordable ones.

Thanks to their thorough documentation, onboarding tutorials, and technical support team across different time zones, setting up Cloudimage is simple. There are plugins available to make your photos responsive, provide 360° product views, and use lazy loading for optimal speed, together with a wide range of integrations with popular CMS and e-commerce platforms like WordPress, Shopify, Prestashop, Magento and more.

In addition, it supports 'Bring Your Own' (BYO) CDN set-up, where you integrate your existing CDN with Cloudimage. However, if you do decide to get the whole set, you can choose one of their many CDN providers.

Start with the free plan and upgrade if needed. A substantial 25GB of picture cache and CDN traffic are included in Cloudimage's free plan each month, along with limitless image alterations.
2. Cloudinary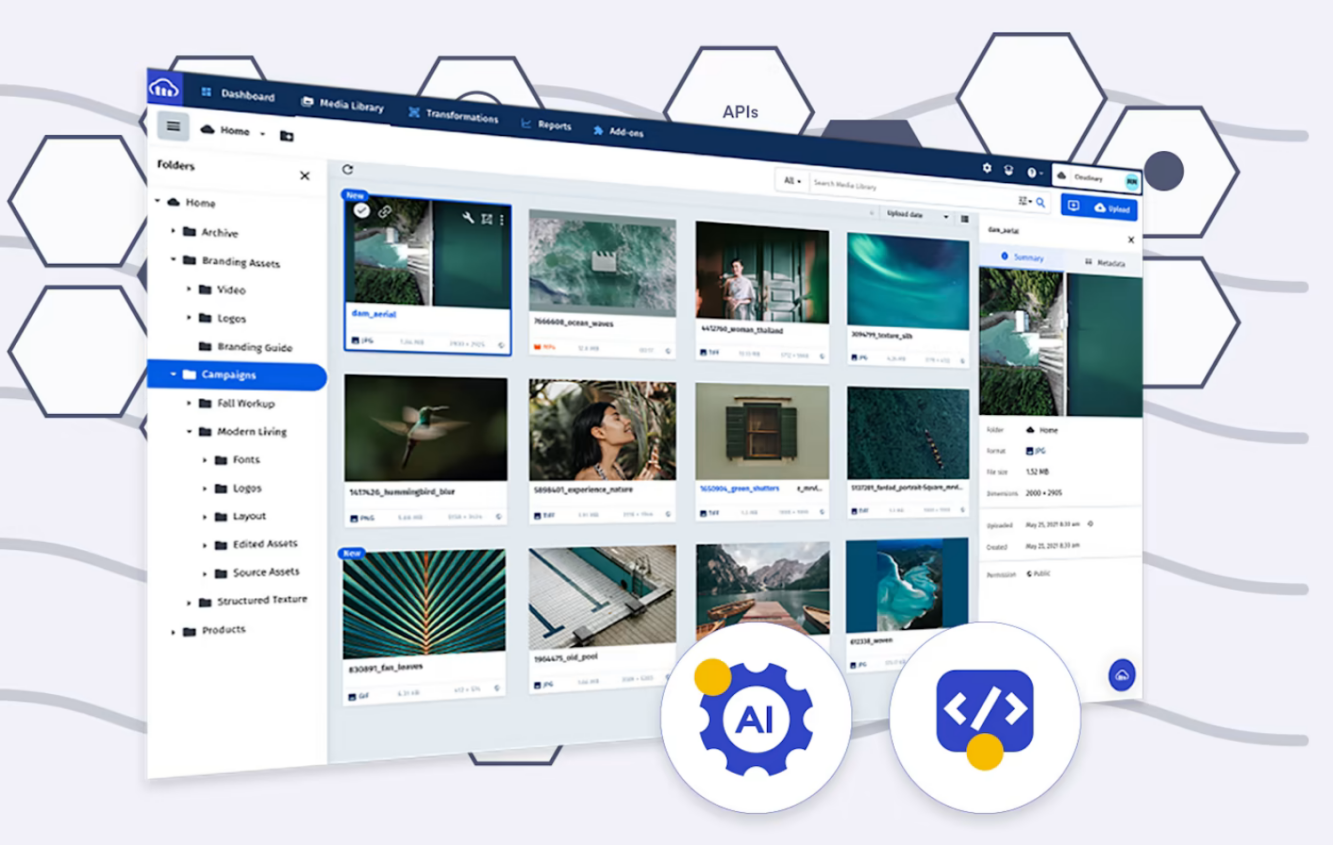 Cloudinary has the tools and functionality you require, whether you're trying to automate your processes, get rid of content silos, or manage digital assets with ease. You may quickly incorporate Cloudinary into your current workflow and technological foundation using built-in interfaces, expandable APIs, and webhooks.

Additionally, it offers a free service that is more than adequate for smaller blogs and web pages. You can choose its paid plans, nevertheless, if your website receives a lot of traffic.
3. Imgix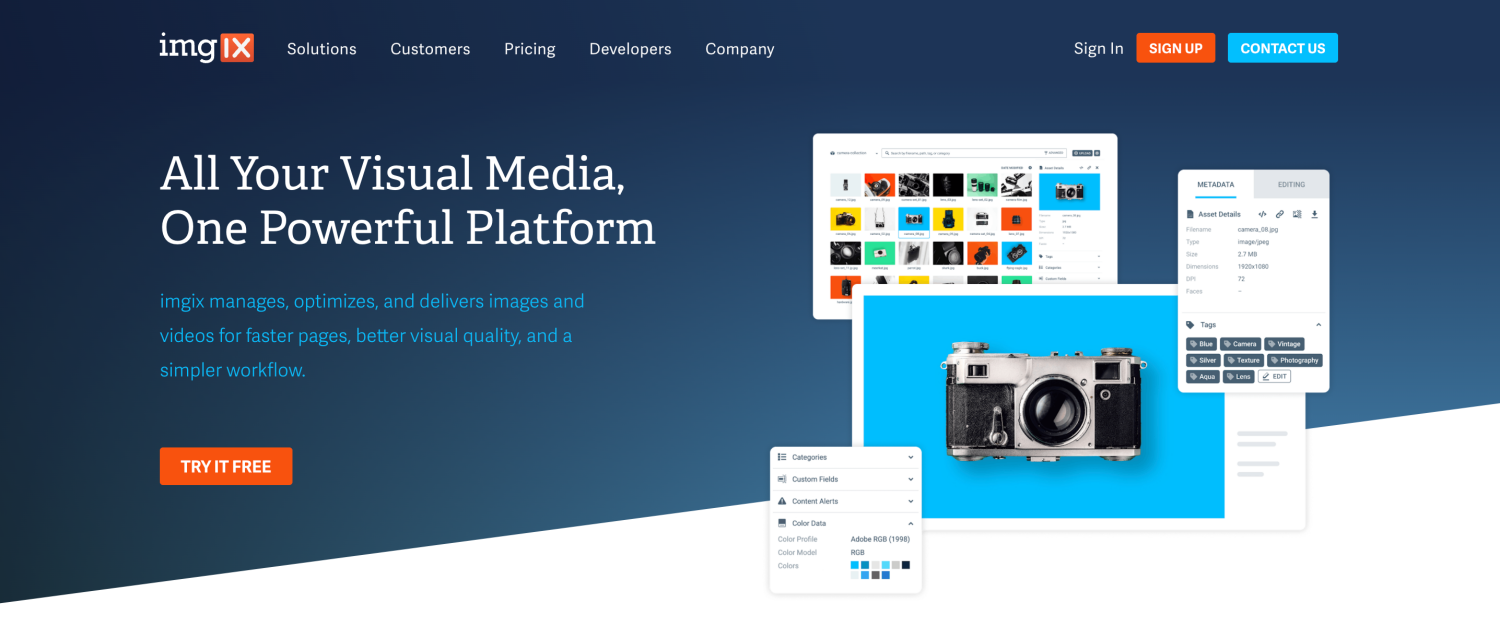 Imgix provides reliable image and video processing, worldwide content distribution, and clever asset management. Businesses use it as a visual media platform, to enhance user experience, boost website performance, and cut costs.

Imgix offers a number of tools and APIs that make it simple to combine CDN with your website's images. Any CMS can easily integrate Imgix without any problems by using their API.

A risk-free trial is available so that you can test the service before you buy.
4. TwicPics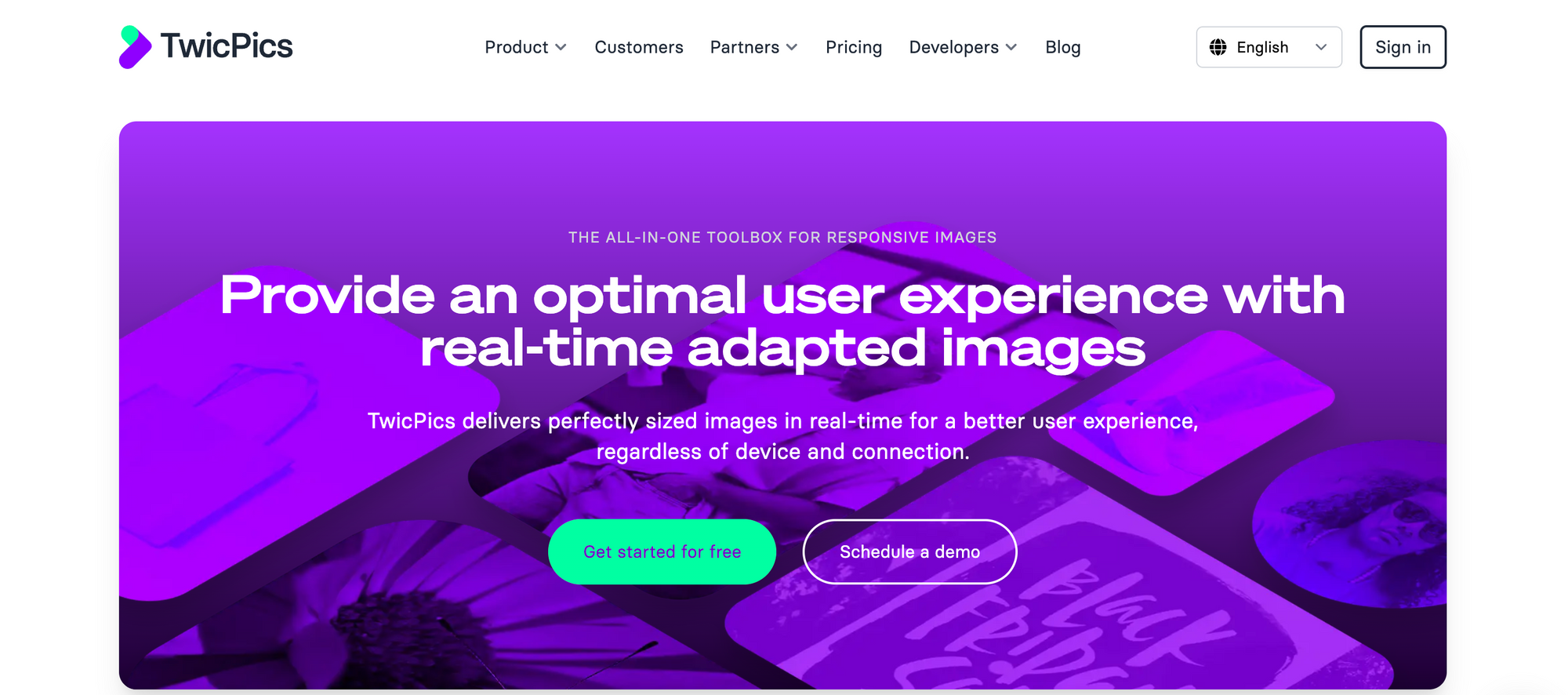 TwicPics is a real-time media processing tool that helps individuals and organizations of all sizes to distribute high-quality visual information.

TwicPics resizes pictures, reduces their file size using adaptive compression, and automatically applies the WebP Next-Gen format to improve your website's performance and SEO.

It provides URL-based API-based on-demand responsive picture generating along with a well-designed and unobtrusive JavaScript framework.
5. ImageKit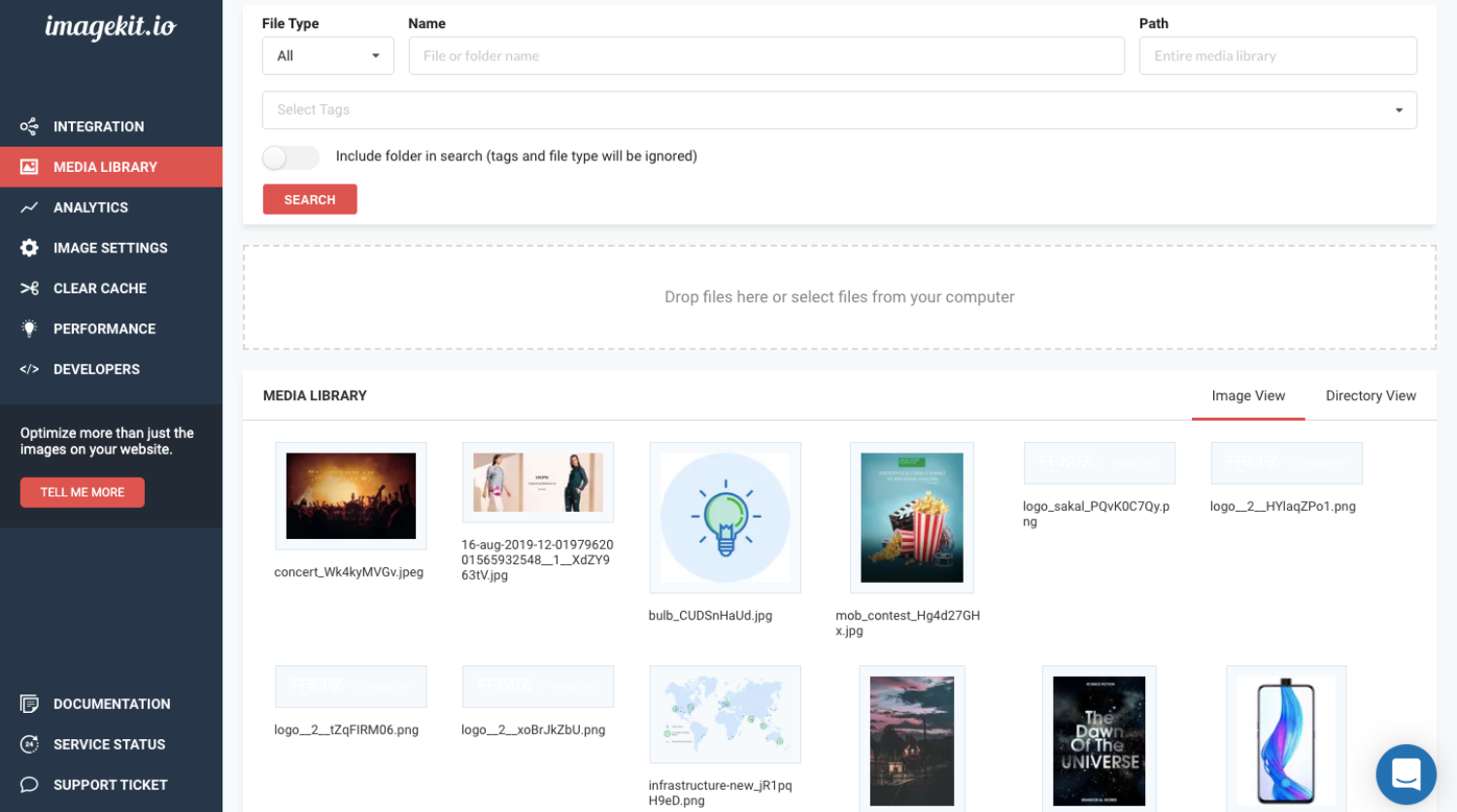 For websites and apps, ImageKit is a complete media management, optimization, and delivery solution. In addition, it interacts with well-known cloud service providers and tech stacks to ease getting started.

It's challenging to match it for simplicity of setup and power. In this sense, ImageKit is a great option if you require a straightforward CDN or more sophisticated image optimizing features.
6. Uploadcare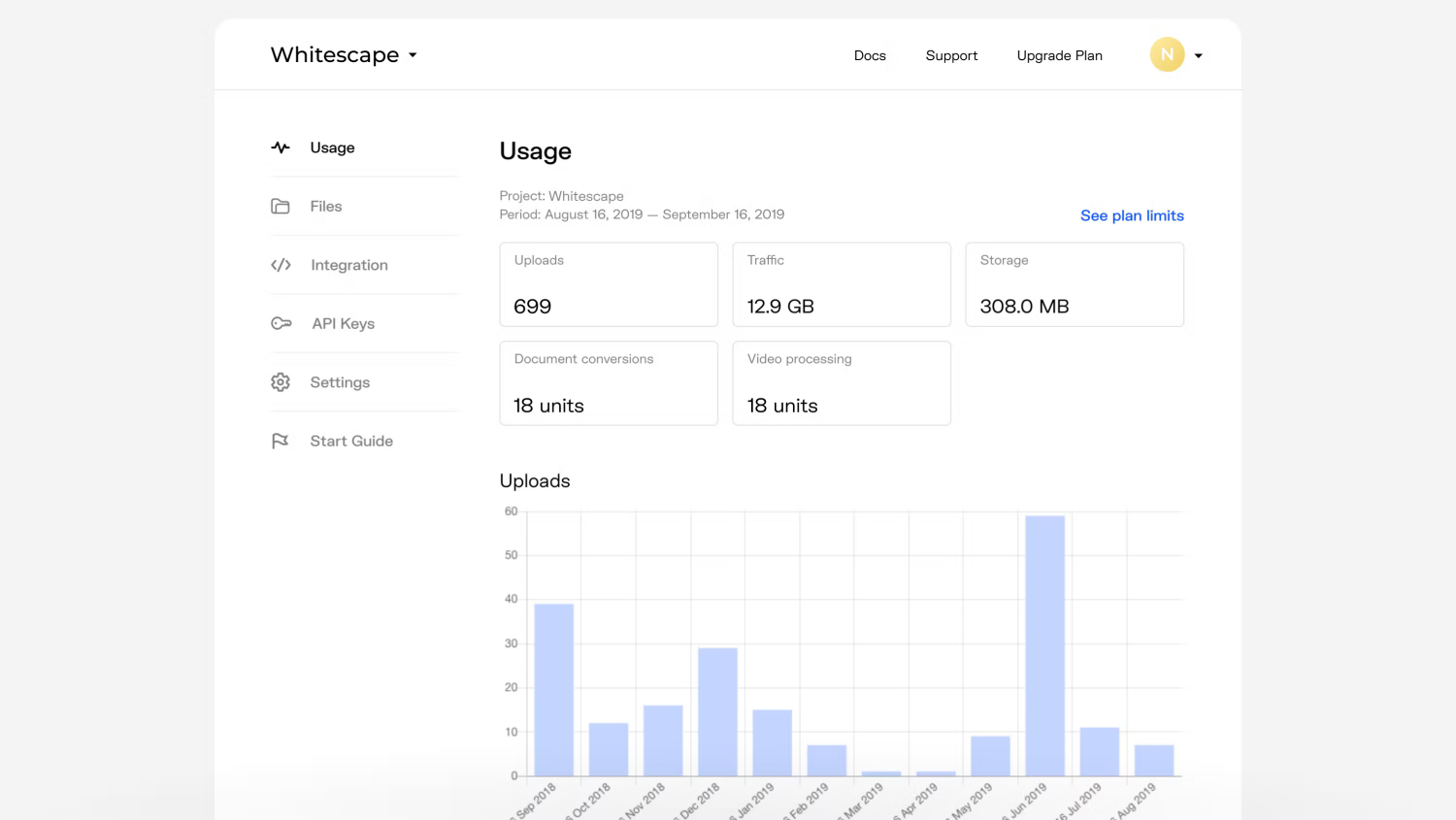 Uploadcare uses strong image optimization algorithms. It also offers upload, processing, storage, and adaptive delivery of images and other files across its CDN, making it a full image processing infrastructure.

Uploadcare automatically transforms images (crop, resize, change colors) and identifies objects in photos with precise recognition data. It also converts images to the most effective next-generation formats.

The time and money that would have been spent on improving the content, conversions, load times, traffic, and UX might be saved by using their CDN.
7. Fastly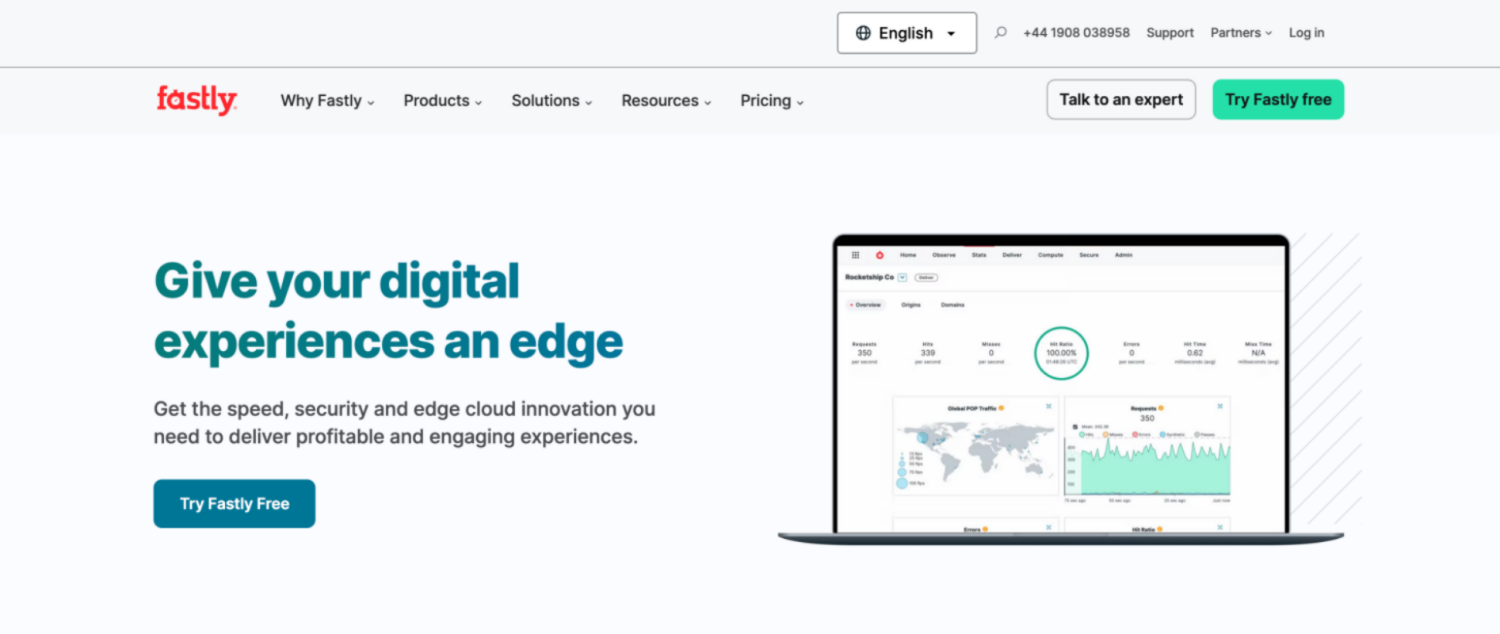 Maximum control and flexibility are offered by Fastly's CDN, which deploys edge cloud platform on dedicated POPs within your private network at locations of your choice. This enables you to access the edge cloud innovation, speed, and security you need to provide profitable and compelling experiences.

The image can be processed by CDN both statically and dynamically rapidly. It also does certain optimizations on the images to make sure they load as quickly as possible on desktop computers and mobile devices, such as resizing, quality adjustments, cropping, trimming, and changing orientations automatically.
8. Amazon Cloudfront CDN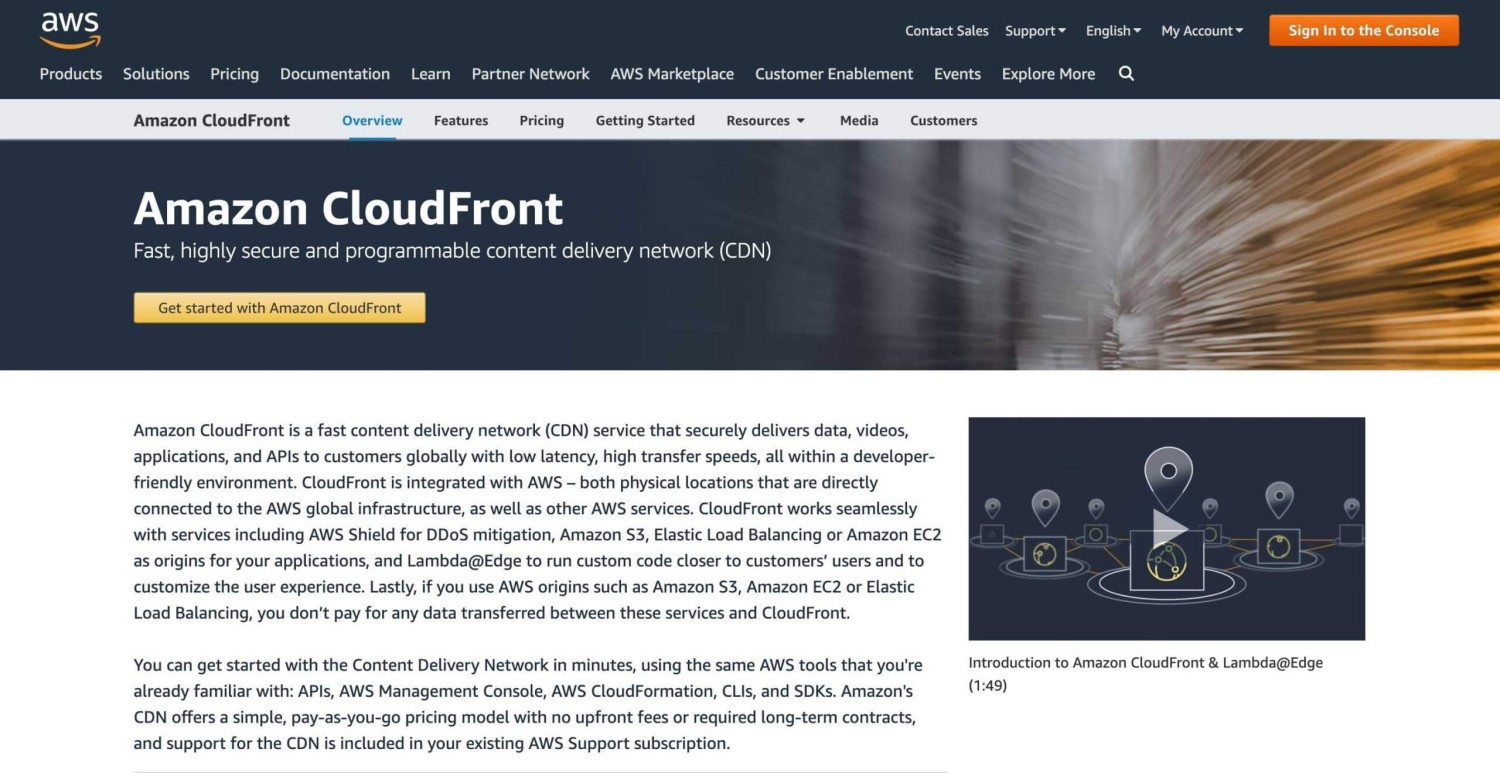 One of the quickest content delivery networks on the internet is Amazon CloudFront CDN. Customers can receive data, videos, applications, and APIs from the CDN safely and quickly. It also serves the purpose of a cache, which reduces the latency time experienced by any visitors to your website.

Regarding the cost, you will pay according to your location and usage. It has on-demand pricing. However, in comparison to all the other CDNs out there, it is a little pricey.
9. CDN77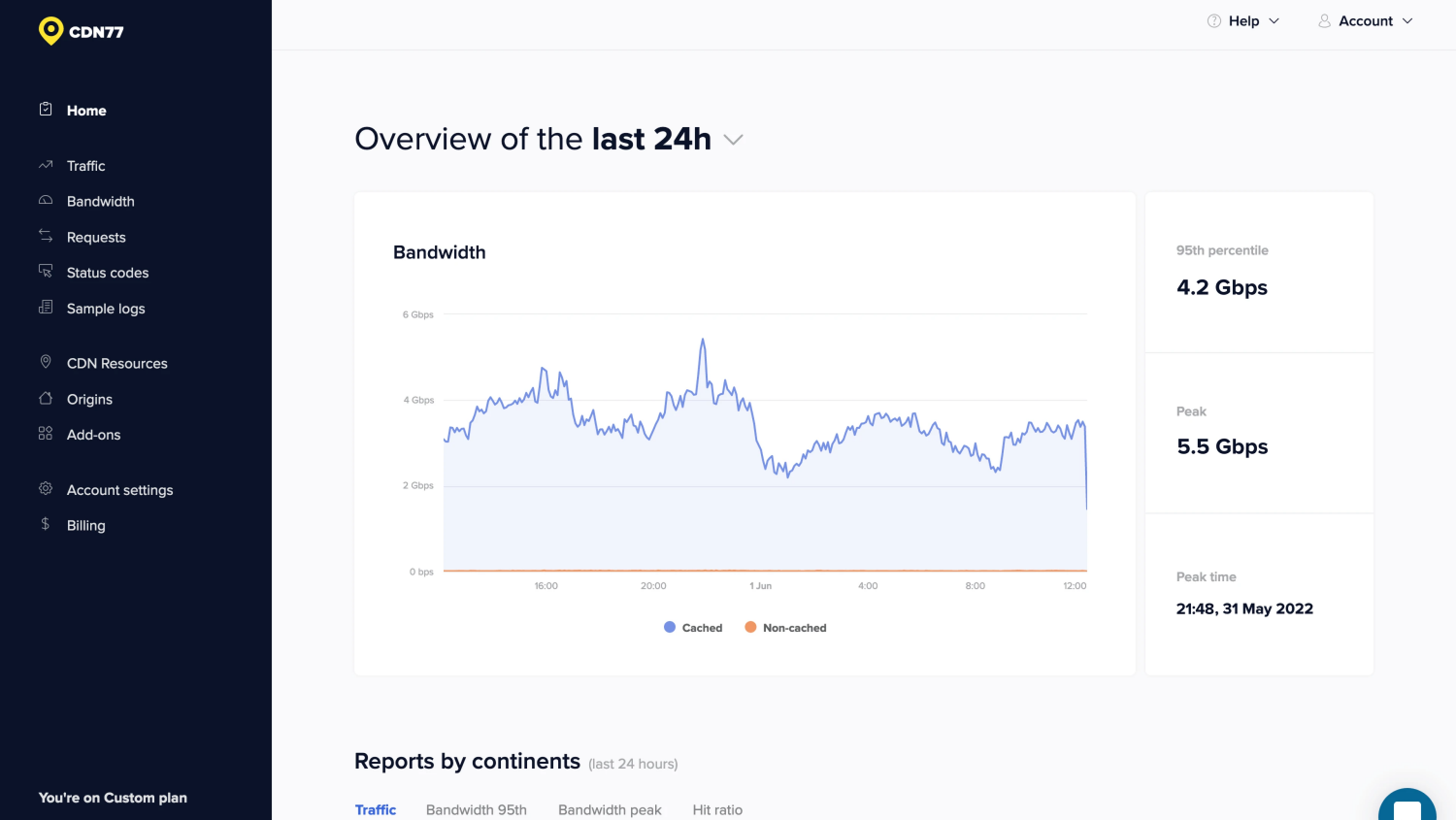 CDN77 offers all necessary capabilities including HTTP/2 Server Push, Brotli compression, Instant SSL, and others.

Although this image CDN supports photos, it is primarily focused on video, making it an excellent CDN choice if your content includes both video and images.

It maintains a cost-effective delivery workflow thanks to affordable pricing and a strong private caching architecture.
10. Cloudflare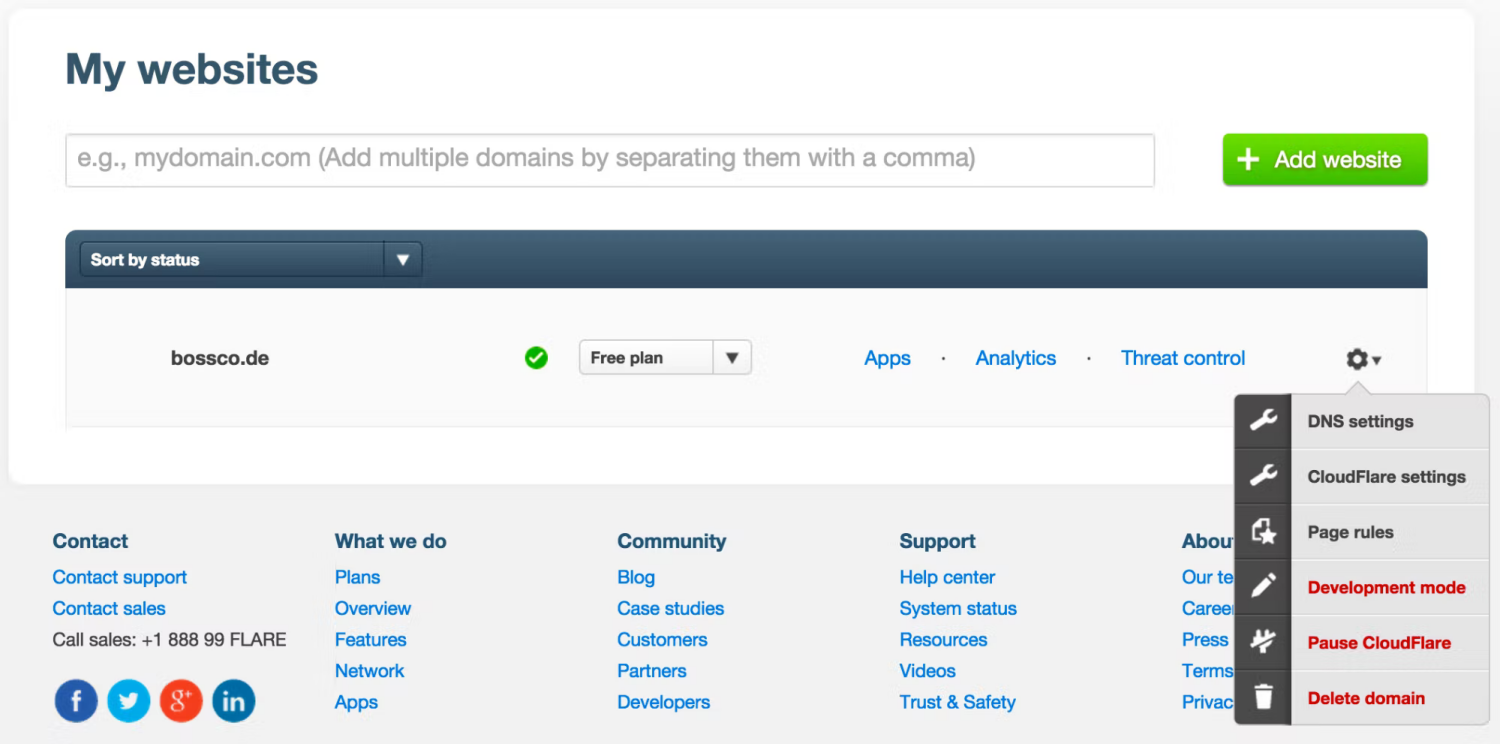 Cloudflare has a lot of features that can assist increase the speed and security of your website.

You enjoy incredibly quick delivery of static and dynamic material from this CDN service. Additionally, you will have more control over how your material is cached. A built-in unmetered Ddos prevention feature is also included.

You can start using Cloudflare's free plan, and its pricing options are versatile. The paid pro and business plan are available if necessary.
Conclusion
To wrap things up, it is important to note how crucial it is to have an image CDN to optimize our website and, therefore, improve SEO.

By using these top image CDNs, you will be able to send your material to your end consumers more quickly and reliably while also converting images to WebP in real-time.

I hope this article has helped you and you feel confident in choosing the right image CDN provider for your website.
---