Green Tech and Sustainability Statistics: Objectives and Challenges
The way in which man has produced since the beginning of industry has significantly damaged the environment. According to experts, the situation has worsened in recent years, and we may even be reaching the point of no return. What does this mean? That at a certain point, no matter what we do, the damage will be irreparable.
Green Technology (Green Tech) aims to reverse this trend and proposes to rethink and change the way we produce today. But what is Green Tech? Read on to find out more!
Table of Content
What is Green Technology and its objectives?
Green Tech has the main objective of mitigating the effects of human activity on the environment by conserving and protecting natural resources, using environment-friendly technology along with sustainable forms of energy.
This is a relatively young market, although it has anyway accumulated an important amount of investor interest given to the rising awareness about climate change and its impact.
Technologies to reduce carbon emissions reached $755 billion in 2021, a 25% rise as compared to 2020 - Bloomberg
Moreover, companies can set the use of Green Tech as a goal. This is usually outlined with the company's ESG (Environmental, Sustainability and Governance) statement, and we can even find it in the firm's mission statement. All this attracts socially responsible investors, who want their investments to be placed only in companies that employ or produce Green Tech.
Microsoft has pledged to be carbon negative in 2030 - Microsoft
Google hits its 100% renewable energy target to offset carbon emissions - Google
Apple announced that it's working towards carbon neutrality by 2030 - Apple
Not just for businesses, consumption and lifestyle behaviours have evolved around the globe. Consumers now have a greater understanding of environmental issues and are more proactive in doing their part for the environment.
66% of global consumers don't mind paying more for sustainable products - Business Wire
62% of the world believe it is more crucial that companies behave in a more sustainable and eco-friendly way - Mastercard
Green Technology types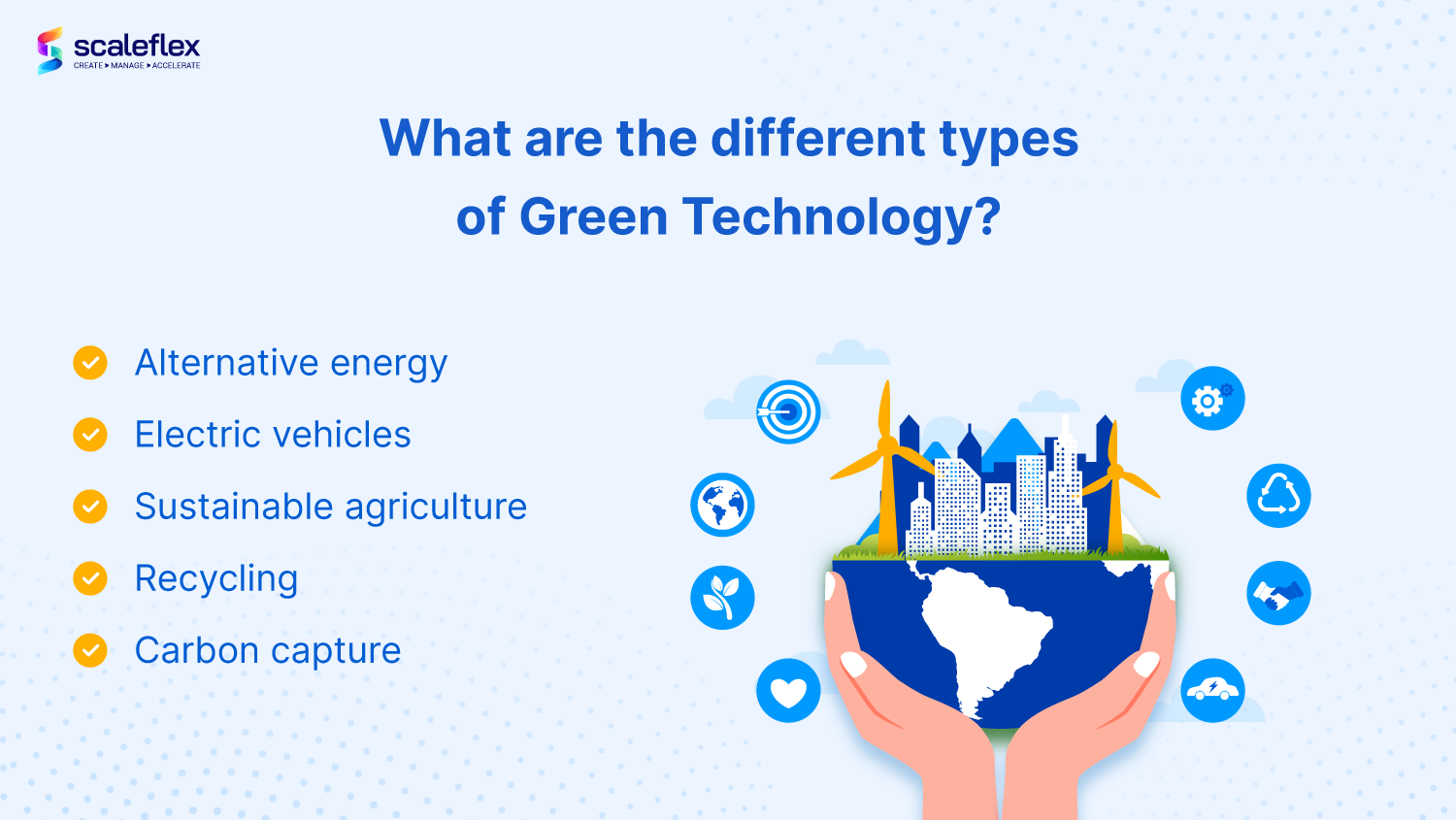 Alternative energy
Some of these energies that seek the non-generation of atmospheric carbon are already popular and affordable to a consumer scale, like solar and wind power. Others are yet to be deployed at scale, like geothermal and tidal energy.
Electric vehicles
Transportation generates about a third of U.S greenhouse gas emissions, and fuel-efficient (or completely electrical) engines seem like a good solution to reduce automotive emissions.
1 electric car on the road saves 1.5 million grams of carbon dioxide emissions - EDF energy
Electric car emissions are up to 30% lower than driving petrol or diesel cars - European Energy Agency
Nevertheless, innovation in other areas must be developed in order to successfully implement this kind of Green Tech, such as charging infrastructure and high-capacity rechargeable batteries.
Sustainable agriculture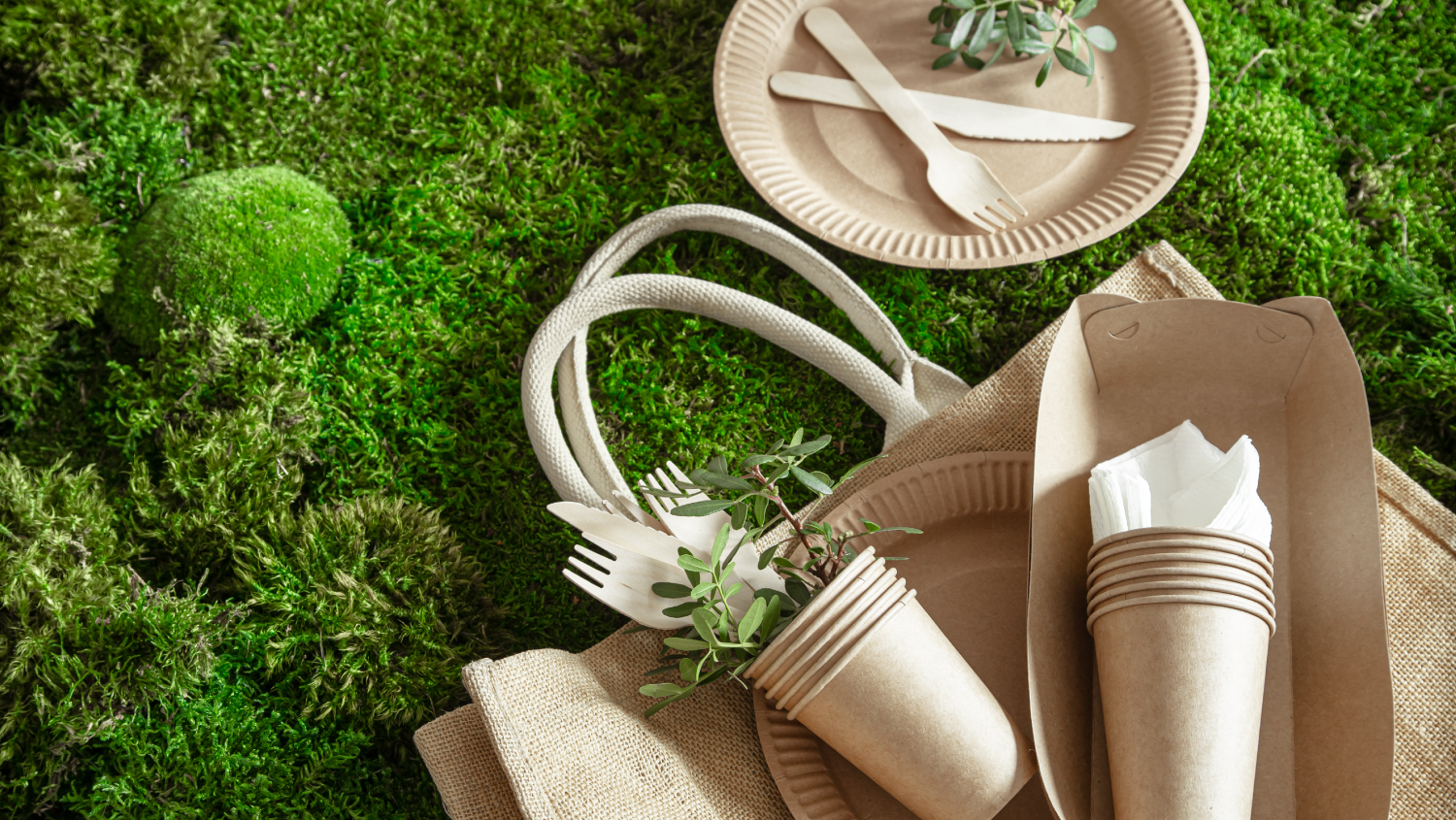 Pesticides, fertilizers, animal waste and high costs of land and water usage: all of these have a huge environmental impact.
Sustainable agriculture seeks to reduce the damage to soil exhaustion by implementing organic farming techniques, as well as it aims to reduce methane emissions with innovations in cattle feed and to reduce the consumption of livestock by finding meat substitutes.
Recycling
Most common forms of recycling, such as plastic, metal, glass and paper, are being combined with more sophisticated ones that allow the recovery of e-waste or automobile parts.
Recycling one million laptops can save the energy required to power 3,657 US households for an entire year - Do Something
Carbon capture
The objective is to remove and sequester greenhouse gases. Even if it's a promising initiative it still hasn't delivered the expected outcome, since the biggest carbon capture facility can only absorb a tiny amount of carbon dioxide compared to annual emissions.
What are the benefits of Green Technology?
Among the benefits of Green Tech's implementation we find, most importantly, that its solutions don't harm the environment. On top of that, maintenance is cheaper, it uses renewable natural resources, and it reduces CO2 emissions, which allows to slow down the effects of global warming.
Nevertheless, the benefits are not only at the environmental level, but the implementation of Green Tech also helps to make society more aware of environmental issues, which will bring about a change in behavior and a reduction of the carbon footprint.
Challenges of Green Technology
On the other hand, achieving all this may not be so easy as Green Tech also has a couple of disadvantages. For starters, the cost of both investment and implementation is very high. Being new technologies, many of them are still in the R&D phase and are not known to most people. Also, for this same reason their installation is difficult, because there are not so many people capable of doing it. Lastly, Green Tech related policies are not yet finalized in many countries, which slows down their implementation.
In addition, sometimes reducing the environmental impact in certain areas can affect others. For example, electric vehicles use lithium batteries, which are mined from rainforests in South America. Of course, this does not mean that Green Tech is a lost cause, but certain considerations must be made to ensure that the benefit is greater than the cost.
If you are an online business, you can still do your part to minimize the impact of your activity on the environment and the easiest and fastest way to do so is through reducing your digital carbon footprint.
Current worldwide situation of Green Technology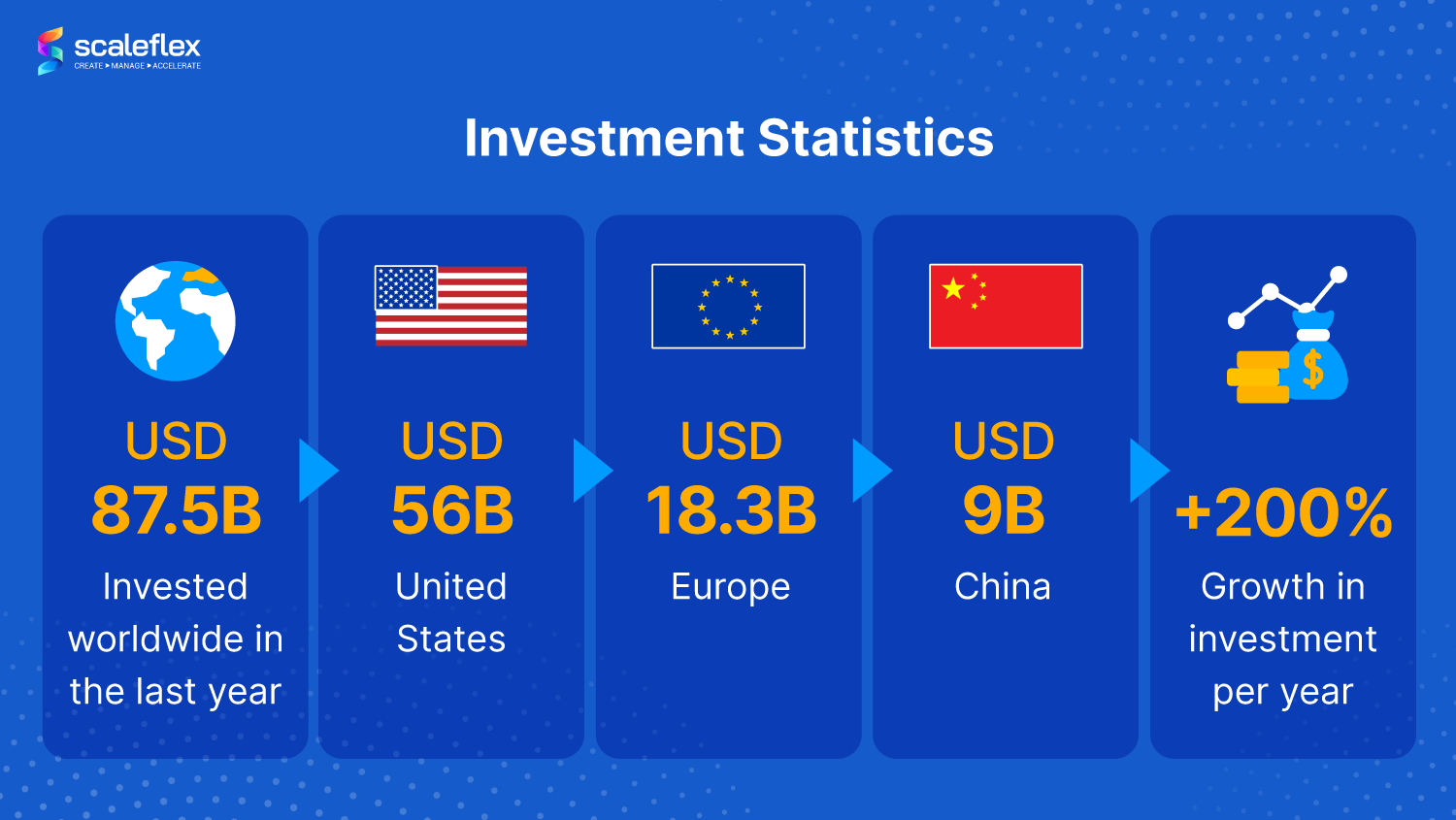 Fortunately, investment in this area is growing more and more and it is an increasingly well-known trend in the world. Let's take a look at some numbers that will give us an idea of the current worldwide situation of Green Tech (PwC Global)

.

1. Investment on Green Tech is showing big growth:
USD 87.5bn between 2020 and 2021
2. Mobility and Transport continues to be the area of challenge in which most investment is being made
USD 58bn in 2020-2021 (two-thirds of the total)
3. Regions that invest the most (2020-2021)
US: USD 56bn – 65% of all funding
China: USD 9bn
Europe: USD 18.3bn
Home to over 400 Green Tech StartUps, of which 9 are unicorns and 11 are soonicorns.
Energy and Environmental Engineering being the two biggest industries in this area.
4. Big investment opportunity
The areas that will represent the majority of future emission reduction potential received only 25% of Green Tech investment in the last 8 years.
5. Average of 200% growth in investment per year
Key Takeaways
The Green Technology industry has been growing steadily in recent years and is expected to continue to do so. The money will keep coming in, governments will try to make their countries more energy efficient and citizens will become more aware and responsible. In a few years we will see if all this has paid off and if the world has really succeeded in combining production and profit together with the care of our planet.
At Scaleflex, we know about the importance of this matter and that's why we try to do our bit. Our image optimization solution, Cloudimage reduces the weight of images and, as a result, data centers use less energy and emit less carbon when storing them.
If you are interested in learning more about our products and Green Tech, we encourage you to participate in our Quanta x Michelin x Scaleflex Webinar, this November 8 at 11 am. Register now to participate!
---