Cloudimage v8 update
New Website Performance Report, upgraded Admin console, new website and much more.
New Website Performance Report, upgraded Admin console, new website and much more...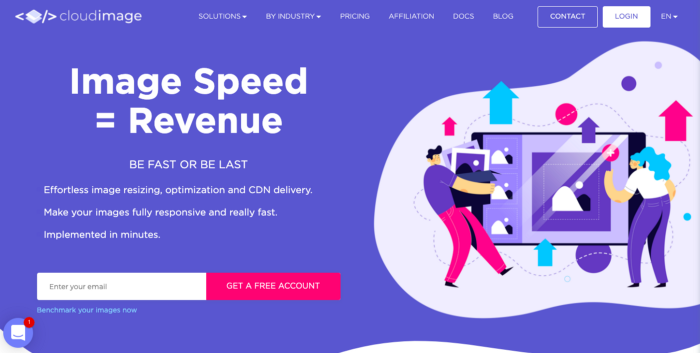 Hello everyone, we hope you feel healthy and safe wherever you are in the World right now!
The Cloudimage team has been very busy in the first quarter of 2020.
We spent quite a lot of hours upgrading our brand and products in order to continue delivering high-class performance as we grow our customer base and the scale of our customers.
So, what did change?
First, we released our new visual identity with a new website and new Admin Console. Feel free to navigate through the new solutions pages and case studies, connect to the Console and share your feedback with us.
Moreover, we released our public Trello roadmap. Navigate here to learn about what's coming from Cloudimage. You can login to Trello to upvote some of the features and suggest new ones.
With that being said, let's dive into the product updates right now!
FREE Website Performance Report
Getting the inspiration from Google Page Speed Insights, we decided to create a performance report focusing solely on your images.
Leveraging input from the Google Lighthouse APIs, it benchmarks the performance of your current images and shows potential improvements using Cloudimage.
It is super simple and easy to use.
Navigate to performance.cloudimage.com
Type in your website URL and click the generate button (choose a page with many large images ideally to get the best results)
BAM! Enjoy the results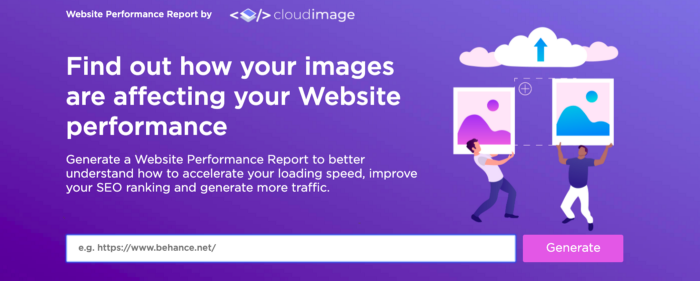 You just got your to-do list about image optimization: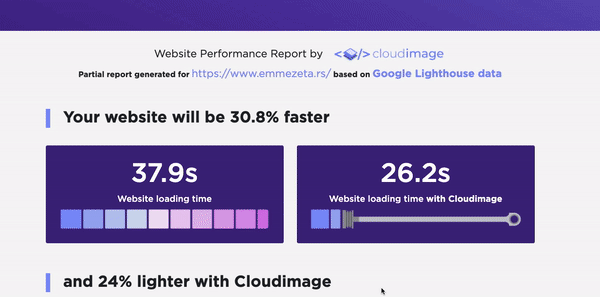 The report lists the worst-performing images and how much they are slowing down your website's loading time. Also, you get insights into origin image vs optimized image size.
This can be very useful if you are working with an SEO agency that tells you to work on your images' weight, but you don't know where to start.
Or if you work in a team that needs image optimization to be outsourced, but you don't know how to actually convince your colleagues that Cloudimage is the right choice.
The report contains all the recommendations you need to get started with accelerating your images. Get your FREE image performance analysis report now!
Admin Console v4 RELEASED
The Admin Console got a full refresh with some new security and enterprise-grade features:
Multi-Factor Authentication (MFA)
SAML SSO
Multi-tenancy with a global allowances (a blessing for digital agencies)
Custom Company/Token names
Additional Image Settings
… and much more!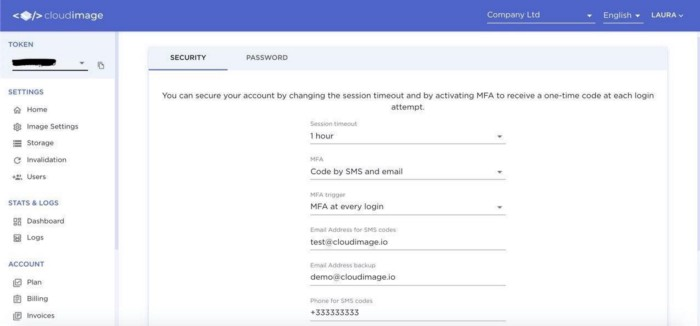 Multi-tenancy/multi-tokens with company global allowance update
This one is big for us, but for you too.
By allowing several tokens per company with a global allowance across all tokens, we believe we created the ideal architecture to make the most a SaaS service like Cloudimage.
Whether you are an agency or a large corporation with many different websites to optimize (or several environments for dev, pre-prod, prod, etc.), Cloudimage now allows you to manage all your tokens from a single admin console.
Multi-tenancy is a must-have for any enterprise-grade product as you don't want to have different accounts to access different instances of the same SaaS product.
When you log in to your account, you will be able to browse your tokens from a simple drop-down menu: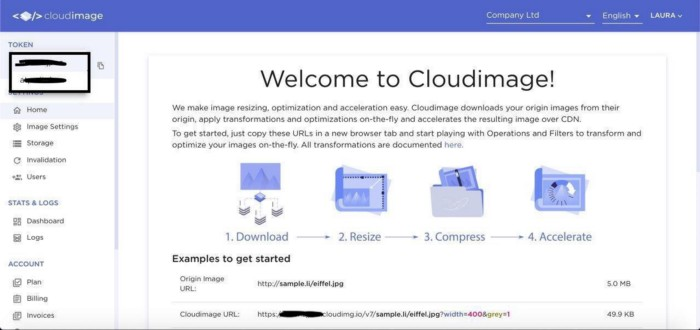 Available from the ROCKET Plan subscription, this feature brings a big + to your experience on Cloudimage:
Choose whether you want a global allowance for all your projects or a plan per project, with its dedicated allowance to bill your customers
Receive one single bill with the detailed information about your tokens
Generate dedicated stats per project and monitor your daily activity, performance and HTTP return codes
Customize your images settings, watermarks and default images per project
Invite and enable permissions to different users per project
New era of Digital Experiences
As we shift into the new era of digital experiences, we believe that every upgrade will bring us closer to providing you with a level of excellence that has never been seen before in the Image Optimization and Digital Asset Management industry.
Do comment if you have any suggestions for further upgrades or questions about these ones, and hey give us some claps so our article can be found by more people sharing the same needs and curiosities on medium.
Stay safe.
PS Make sure to subscribe to our newsletter below for monthly updates, news and case studies sent straight to your inbox! Be the first to know!
---